—
This article is a stub.
—
You can help OK K.O. Fanonpedia Wiki by expanding it.
Drake is an all-new Boxmore robot and an even more loyal boxmore bot in the O.K. K.O. Let's Be Heroes Season 3.
Physical Appearance
TBA
Abilities & Powers
TBA
Personality
TBA
Trivia
TBA
Galleries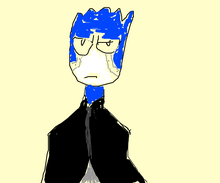 Community content is available under
CC-BY-SA
unless otherwise noted.